Take Advantage of Historically Low Mortgage Rates | Journey Home Lending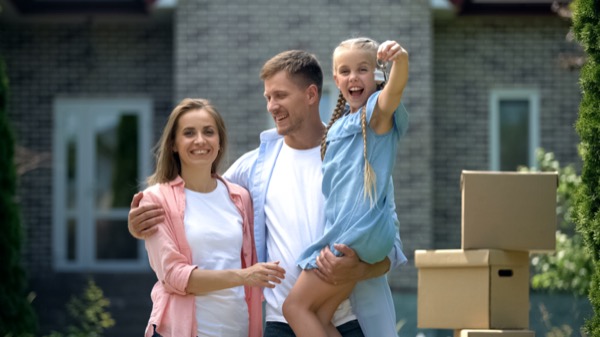 If you pay attention to the news, you've likely heard mortgage rates have been at historically low levels for most of this year. It seems every time the experts think the numbers have gone as low as they can, they push even further down.
But exactly what does all that mean and how might it impact you? Whether you're looking to buy your first home, make a move or try for a better rate on an existing mortgage, this all means it could be the perfect time to get the most favorable rate that will ever be available in your lifetime.
What Are Mortgage Rates?
Let's start with this because not everyone spends their days keeping track of these things. The rate is essentially a reading of how much money costs when you're buying a house.
The rate has been tracked by Freddie Mac, the federal mortgage agency, since 1971. It's a national average of the commitment rates for 30-year mortgages in a given month.
So, it's an average of the interest rates people are getting on 30-year loans, which means some people are paying less and some are paying more. Since the rate changes based on the situation, the average is not a guarantee of what you'll pay but an indicator that might help you make the best decisions about buying or refinancing.
How Low Are Mortgage Rates?
This is a tough question to answer because the rate fluctuates constantly, so it will undoubtedly be different when you're reading. However, Freddie Mac indicates the number hasn't topped 4% in 2020 and took a serious hit when the economy soured as the pandemic spread.
By April, the national average was at 3.31%, a level it's never hit, even in the midst of deep recessions (Freddie Mac's records go back to 1971).
Since then, the number's only continued to drop, hitting 3.23% in May, 3.16 in June and 3.02 in July. It then slipped below 3%, a level some may have thought unimaginable, with a reading of 2.94% in August and 2.89 in September.
For perspective, the previous all-time low came in November and December of 2012, when the number was at 3.35%.
Freddie Mac also tracks average rates on 15-year mortgages, which enable capable borrowers to retire their home debt faster. In that category the number is even lower, notching just 2.39% in September.
Before this year, the previous low was 2.66%, which we hit three times between 2012 and 2013.
If you're ready to take advantage of these incredible rates by purchasing or refinancing a property, the experts at Trusted American Mortgage are here to help.