Get the Curb Appeal Ready to Sell Your Home | Journey Home Lending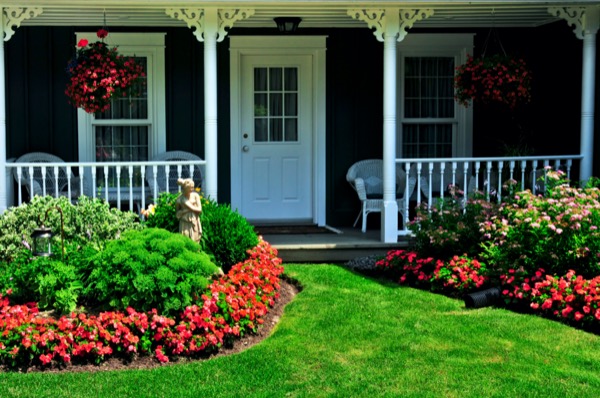 The first official day of summer (June 21) will be here before you know it! If you are considering putting your home on the market during the summer months, one thing you want to make sure you put time into is your home's curb appeal.
Fortunately, our team at Journey Home Lending is here to offer you tips on how you can take your home's curb appeal to the next level this summer. Read on.
Make Your Home One to Watch
To say it is a seller's market is an understatement. Now is definitely the time to put your home up for sale, as they seem to be going like hot cakes in the current market.
However, just because homes seem to be selling faster than normal, that doesn't meant that you don't need to put in effort to grab the buyer's attention. You want them to purchase your home instead of another down the road, which is what makes curb appeal so important.
Start by cleaning up your home by giving it a nice bath—aka a pressure wash. Pressure-washing your home is something many homeowners have on their to-do list, but it seems to always get skipped. If you are really considering putting your home on the market this summer, though, one of the first things you do is pressure-wash your home.
Once the exterior of your home is nice and clean, then you can really start looking at things that need some special touches. For example, you may want to make your home pop by painting the front door.
No longer are there any rules that come with the color of your front door. Many people are starting to think outside the box by using colors like red, teal and even lime green.
Once your front door color has been decided, you can add a variety of flowers down the front door path or around the home that can make your home stand out even more!
Are you ready to move into a new home? Visit our website to learn how the team at Journey Home Lending can lend a helping hand.