Spring Into a New Season | Journey Home Lending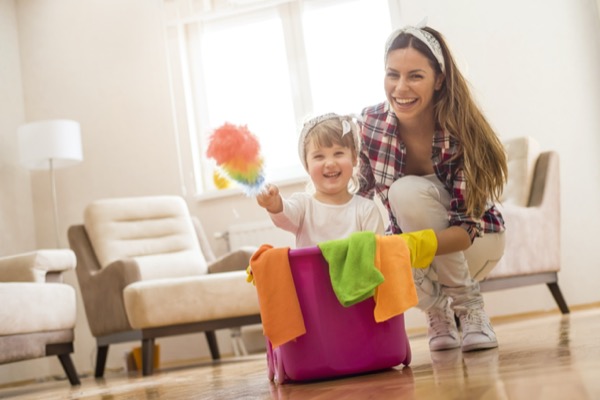 Tired already of being cooped up indoors? Find yourself bored? Why not use the time to flip the switch on your home decor?
Now's the perfect time to transition your home from winter to spring, and our team at Journey Home Lending has some suggestions on making it happen!
Get Your Home Ready for Spring
When you enter the spring season, one of the first things you probably think of is spring-cleaning. With each new season is a great new opportunity to start fresh—and that includes with your home.
Therefore, start this month off by taking time to declutter your home. Clutter can make your house feel more like a storage space and less like a home, and that is not something you (or potential buyers) want to come home to on a daily basis. Use this time to clean out the things you no longer need. Take it room by room and divide stuff into piles—throw away, keep and donate.
Next, you want to start adding some color to your home! While this doesn't necessarily mean you have to start painting the walls, there are simple gestures you can add to each room, such as with artwork, throw pillows and blankets!
Finally, you want to make sure you are taking care of your simple to-do tasks that are needed whether or not you plan on moving this spring, such as:
Cleaning the gutters
Scrubbing the baseboards
Cleaning the faucets and showerheads
Washing the interior and exterior of the windows
Cleaning out the dryer vent
While the decorating part of spring is way more fun, make sure you also make time for the essential tasks that are needed this season to keep your house running as effectively and efficiently as possible!
Are you ready to start looking for your new dream home? Contact our team at Journey Home Lending today to learn how we can help you get started.