Host Thanksgiving in Your New Home! | Journey Home Lending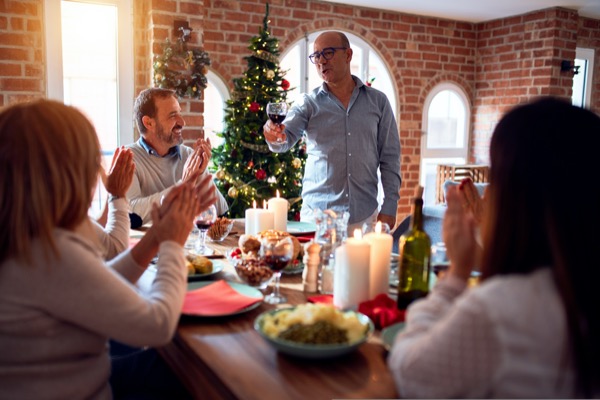 Welcome home! There is nothing like finding your perfect home just in time for the holiday season. This year, you can start making new memories with loved ones right in the comfort of your new home.
However, in planning a Thanksgiving in your new home, you might be feeling a little overwhelmed. Don't let that feeling take over! Our team at Journey Home Lending wants to offer some suggestions on an easier, stress-less holiday.
Make It a Housewarming/Thanksgiving Party
When you move into a new home, of course you are going to want to show it off and you want your loved ones to see it! So, why not host a Thanksgiving/Housewarming party and kill two birds with one stone?
That way you don't have to stress about having both a Thanksgiving meal and having people over to see your new home.
Let People Help You
When friends and family offer to help you unpack and host Thanksgiving dinner, let them! All too often, we feel like taking help is a sign of weakness. But it's not—in fact, it is a sign of strength.
So use that strength to let others help when they offer. Then, you can return the favor when it is their turn.
Make It a Potluck
No matter if it is your first Thanksgiving in your home or your 10th, making the meal a potluck can help ease some of the stress of having to cook everything for Thanksgiving dinner.
Plus, everyone can bring their own favorite dish, which can allow you to taste new recipes, as well as get an idea of what Thanksgiving was like growing up for your guests!
Are you dreaming of a new home for Thanksgiving 2020? Contact our team at Journey Home Lending today to learn how we can help you get started in your search for the perfect home!