Home Projects to Take Care of in Summer | Journey Home Lending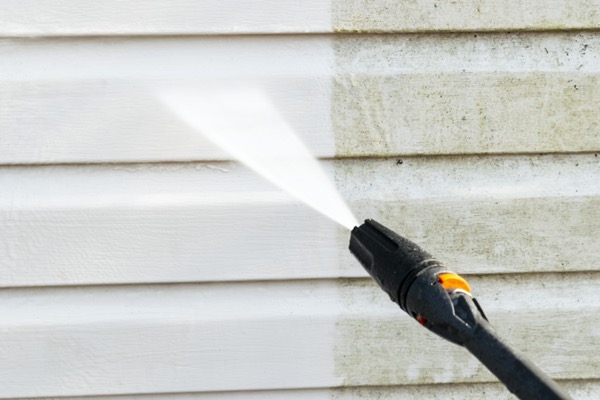 Summer is the season of the honeydew and the honey-do, the time when we get to all those home projects that are either impossible or too unpleasant during colder times. We're in the thick of it now, but before you know it we'll be digging out our winter coats again.
If you haven't gotten to all the items on your list for this summer or don't know where to start, here are some projects that are perfect for this season and can even prepare you for the ones ahead:
Clean the Gutters
Have you ever tried to clean a stopped-up gutter in the middle of winter? If there isn't ice trapping everything you're trying to get out, there's likely at least ice-cold water waiting to numb your fingers.
Plus, since the cooler months often bring more precipitation, it's crucial you have free-flowing gutters ready to handle all that liquid. Clogged, overflowing gutters can cause structural damage inside and out, so you need to deal with them now to avoid long-lasting issues.
If you need a little help figuring out how to get the job done, here are tips for cleaning out gutters from handyman Bob Vila.
Get Rid of Pests
Pests that can invade and even damage your home are more active in warmer weather, so it's easier to see where they're coming in and address the issue. Those that stick around for the winter may choose to do so inside your home or even in its walls in some cases, so it's best to seal off their entry points now.
The Spruce offers advice for getting pests out of your home and keeping them out.
Pressure Wash
Sub-freezing temperatures are obviously not ideal for running equipment that sprays water everywhere, so this is a chore you really have to do in warmer months. It's a great fix for everything from dingy siding to dirty sidewalks, and it can even help you manage unwanted creeping and climbing plants.
Before you get started on this task, make sure you know how to use a pressure washer the right and safe way.
Have an HVAC Tune-up
Failure of this household system can be life-threatening, particularly when the cold creeps in. Fortunately, many common HVAC issues can be addressed or prevented with an HVAC inspection and service. The professional who comes to your home can check everything from whether the system is taking in enough air to whether the blower motor belt is in good working order.
If you want more detail so you can be prepared, this piece from Angie's List does a great job explaining what to expect during an HVAC service call.
Landscape
This one's probably the most obvious on the list. While we're heading into the home stretch of the season, there's still time to get certain types of plants in the ground with enough growing time to get their roots settled.
This Old House has tips for late-summer landscaping projects that can ensure your yard and gardens are ready for the months ahead.
Weather Proof
Like getting an HVAC tune-up, dealing with this issue in summer prevents you having to battle an uncomfortable, drafty home all winter. There is a long list of places where air from the outside can creep into your home, from window frame gaps to uninsulated attics and crawl spaces.
Check out these easy weatherproofing projects from DIY Network.
Taking a step into homeownership doesn't just mean taking on some new annual chores—it's also a step toward building the future you want and the financial independence you need. If you're ready to make that move, give Journey Home Lending a call.