Finding the Home of Your Dreams | Journey Home Lending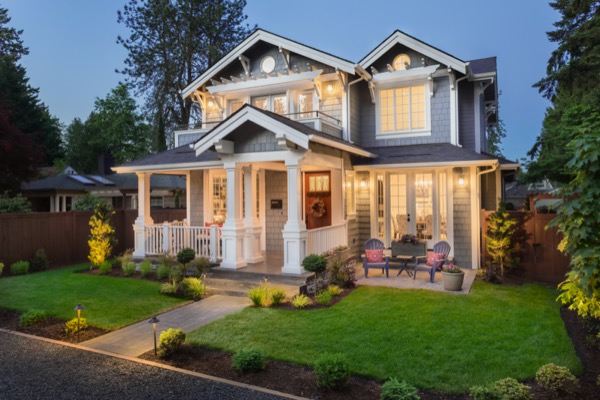 While the process of buying a new home can be fun, it can also be overwhelming. Fortunately, for our team at Journey Home Lending, this is not our first time going through the home-buying process.
Allow our knowledge and expertise to be your guide in knowing when you have come across the perfect home for you and your loved ones!
Knowing When You've Found the One
When you decide the time has come to buy a home, it is important to start with the pre-approval process. Don't start looking at homes until you've nailed down a price range that fits your budget. By going through the pre-approval process for a home mortgage first, you can narrow down your search by looking at homes that are financially within your budget.
Then, it is time to see if you can get that feeling when visiting your future home.
Let's take a look at some signs you want to be on the lookout for when trying to find your perfect home:
First, does the house make you want to go in and see what's inside? We know you shouldn't necessarily judge a book by its cover. However, you also want to have your house feel like home the moment you drive up the driveway. Make sure the curb appeal is giving you all the feels—or at least the potential of the curb appeal is.
Second, how does the house make you feel the moment you walk inside? Are you instantly welcomed into the home, or does something about the home make you feel uneasy? If it doesn't automatically make you feel like you are home within the first few minutes, then chances are this might not be the right home for you.
Finally, does the home fit your basic needs? Before you begin your search for the perfect home, you want to create a list of wants and needs. While you might not be able to find everything on your wants list, you should be able to hit a homerun on your needs list.
Does the home have enough bedrooms and bathrooms? Does it have the garage you need? Does it have enough space for both a playroom and an office? Does the bathroom have both a shower and a bath? If most of your basic needs are not met with the home, then it's time to move on to the next one.
We want to make your home-buying dreams come true in the new year! Contact our team at Journey Home Lending today to learn how we can help you get started in your search for the perfect home.