4 Reasons Why Fall Is a Great Time to Buy a Home | Journey Home Lending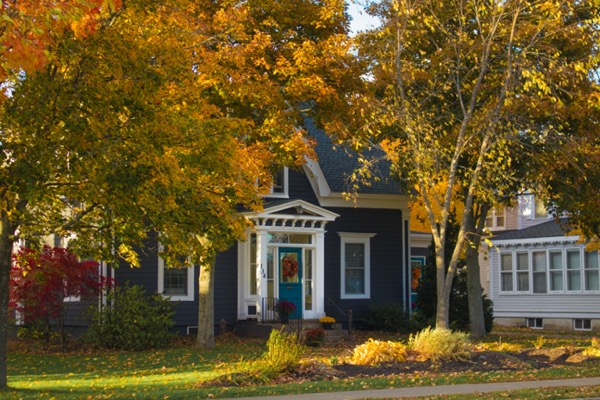 Are you ready to jump into the new world of homeownership? Fall might just be the perfect season for you to get started!
Our team at Journey Home Lending wants you to know the benefits that can come when purchasing a home during the fall season.
Fall in Love With a Home This Season
The temperatures are not the only thing that starts cooling down during the fall season. The real estate market cools down, too, which might make it the perfect time to become a homeowner!
For starters, because of the holidays quickly approaching, sellers are more motivated to sell their home because they want to move before the Thanksgiving and Christmas holidays really start.
Second, when people are on the market for a new home, especially first-time homebuyers, they want to make sure they are able to furnish their new purchase. Who wants to live in an empty home?
Fortunately, the fall season tends to be the perfect time to purchase household equipment, such as lawn mowers, fridges, coffee makers, paint, etc. Therefore, many house hunters find it more affordable during the fall season to not only purchase their dream home but to also purchase the necessities, too!
The fall is also a better time for a house inspector to catch issues that might be going on with the home, which can help you feel more comfortable when deciding on a new house.
Because of the weather changes, leaking window frames and roofs have a greater chance of being found now than in the summer when there is not as much rain. As a result, you can either move on to another home or add these fixes into the contract if it is something that you feel comfortable moving forward with after it is taken care of by the current homeowner.
Finally, when house hunting in the fall, you can really analyze the coziness of the home. While you spend a lot of time outdoors during the spring and summer months, the fall and winter season is when you are really wanting your house to feel like home.
So, when you shop during the season, you can really get a feel of how the home will be during this time so that you can see if you are cozy or uncomfortable.
Are you ready to finance your dream home? Contact Journey Home Lending to learn how we can assist you!